Westblaak Skatepark
Westblaak Skatepark
Open all day
Monday

24 hours

Tuesday

24 hours

Wednesday

24 hours

Thursday

24 hours

Friday

24 hours

Saturday

24 hours

Sunday

24 hours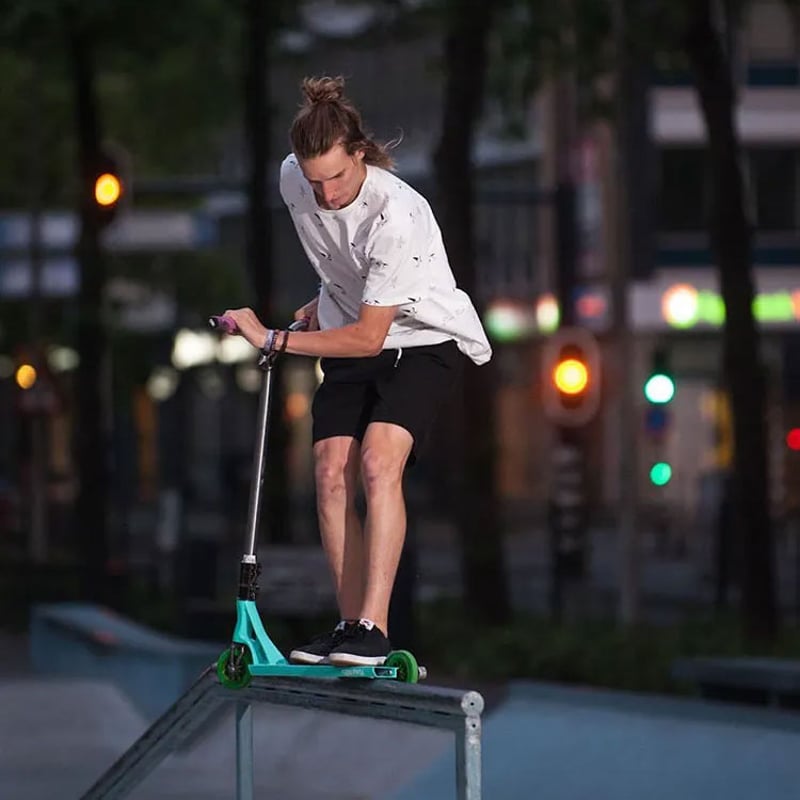 Built for all kinds of skaters
Skatepark Westblaak was originally a mere empty urban space that was rarely used by pedestrians because it was located on a median between two lanes with heavy traffic. Once the city of Rotterdam realized that this 6,700 m2 slab of concrete was being inefficiently used, a creative solution was devised to optimize its use and squeeze out all of its potentials. What could be better than a skatepark? The median was completely asphalted over and turned into a long skatepark with footpaths that connected the core of the park with the outer sidewalks. And thus, Westblaak Skatepark first was opened to the public back in 2001. Its intricate design was developed in partnership with skaters at the time, it included a half-pipe, ramps, drop-ins, fun-boxes, ledges, and rails.
The design of the park kept skateboarders, in-line skater, and BMXers in mind throughout its development. Fifteen years later, this skatepark finally got the recognition and upgrade it deserved. Around 2013, a new initiation had taken place: an ambitious plan to renovate Westblaak Skatepark. The city of Rotterdam hired Janne Saario, a Finnish designer who, together with the municipality's landscape department and fellow skaters, planned the future design of the skatepark. In 2016, the final touches were done and Westblaak 2.0 officially opened to the public giving skaters their first taste. The results were outstanding—all of the stainless-steel ramps were replaced with asphalt which is much smoother to ride. The skateable parts of the park were also expanded while keeping it a hybrid for skaters and BMXers. There's a section for those who prefer deep roll-ins, half-pipes, and ramps (all with excellent coping), but there's also plenty of boxes, a hubba, ledges and flat-rails.
There's a staff to upkeep the skatepark
Sections of the ramps and ledges have sections with blue paint but no graffiti since it was originally agreed upon to keep the park graffiti-free. In fact, there is a staff that is in charge of upkeeping the skatepark, clean graffiti, and avoid erosion to prolong its use. One of the coolest things about the park is that there's plenty of room and benches for curious onlookers or friends to be amazed. Needless to say, the park is free and open 24/7. Westblaak Skatepark isn't just the perfect spot to hone your skills; it's in the middle of one of the Netherlands' biggest cities, surrounded by tall buildings, large apartment complexes, and cars making the ideal place to meet up with your friends. It's creatively and strategically located in an effort to optimize urban space, which is something we're thankful for.
Westblaak Skatepark is here to put your skills to the test
Don't hesitate to pick up for your phone, get your buddies together and plan a trip to Westblaak 2.0. There's something here for everyone, even if you're an advanced skater, you'll definitely challenge yourself here. During the summertime, you can usually find skate competitions and championships. So, if you're interested in putting your skills to the test, this is a good place to start. If you're in Rotterdam, even for a short while, don't miss your chance to check out this legendary park.