Skatepark Madrid Rio
Skatepark Madrid Rio
Opens at 10:00
Monday

10:00
-
22:00

Tuesday

10:00
-
22:00

Wednesday

10:00
-
22:00

Thursday

10:00
-
22:00

Friday

10:00
-
22:00

Saturday

10:00
-
22:00

Sunday

10:00
-
22:00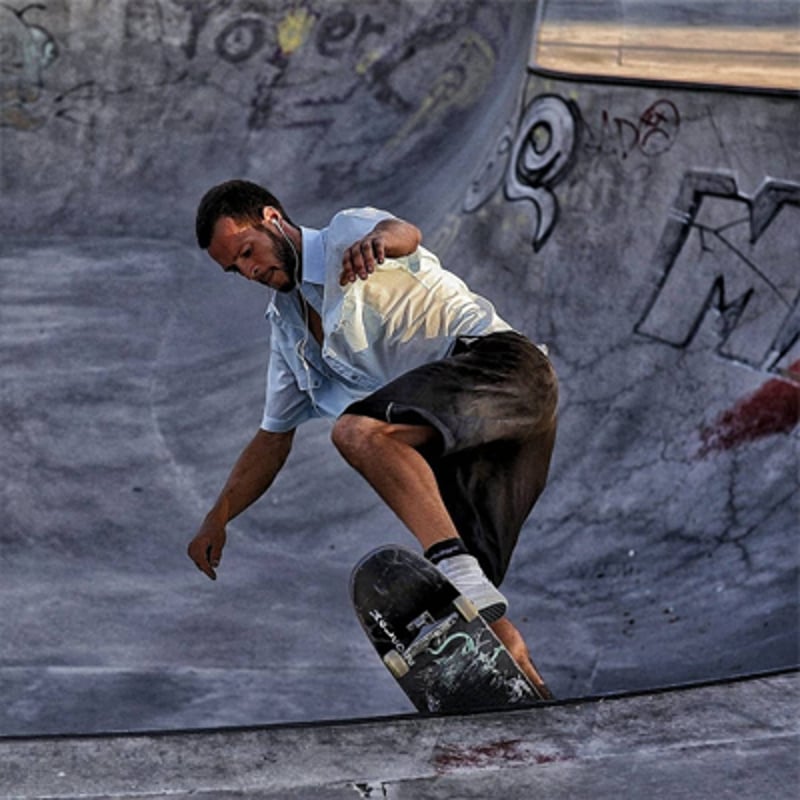 One of the most famous skateparks in Spain—named after a skateboard hero
Skatepark Madrid Rio is ranked as one of the best skateparks in Madrid and is one of the most famous in Spain. Its ample space and street-focused design make it an all-time favorite which is why you ought to check this place out for yourself.
Although most might know it as Skatepark Madrid Rio, its original name is actually "Ignacio Echeverria Héroe del monopatín" which translates to "Ignacio Echeverría, skateboard hero". As the story goes, during the terrorist attacks in London back in 2017, Ignacio and his friends had just gotten done skateboarding at Skatepark Madrid Rio when they saw a man attacking a woman with a knife. Unknowingly to Ignacio, this man was one of three who had just driven a van into some pedestrians on the London bridge and killed eight in a knife attack. According to his friends, Ignacio defended the woman by abruptly stopping his bicycle between her and the aggressor. He then pulled out his skateboard and started beating the attacker on the head with it. But as he did, the other two terrorists attacked him from behind with a knife before running off, leaving him lifeless on the ground. This tragic incident led to Ignacio being awarded the George Medal for his heroic bravery. Furthermore, the city of Madrid recognized his courageous and selfless acts and decided to rename the skatepark in his honor. Although tragic, he will always be remembered as the skateboard hero.
Like Ignacio and his friends, people from all around come here because it's a great place to skate and have fun. The entire park occupies a whopping 2,215 m2. A third (829 m2) is covered in primarily street-oriented obstacles that are excellent for all skill levels; this includes a bowl that is about 1.5 m deep with extensions. There is an additional 867 m2 of flat surface for practicing flip tricks and a roller rink with an area of about 629 m2. Skatepark Madrid Rio has a lot of great street obstacles, including several hubbas, ledges, stair sets with rails, manual pads, a cradle connected to a vert ramp, amongst other roll-ins and rails. Another great thing is that all the ledges, boxes, and ramps have metal coping for easier grinds.
Skatepark Madrid Rio is perfectly integrated into its surroundings
Overall, this place is perfect for skateboarding, roller-skating, and riding a scooter. Unfortunately, bikes are technically not allowed at the park, even though you'll typically see one or two at any given moment. The skatepark is open from 10:00-23:00, and the lights come on at night. The spot is so ample that it's also perfect for onlookers to hang out and admire the skaters or for photographers to get some great camera shots. You may want to bring your own water and snacks, though, in case you get hungry. Skatepark Madrid Rio is perfectly integrated into its surroundings; the Manzanares river enchants the spot and makes it a beautiful place for a family stroll. There are several options for you to visit near and around the skatepark, including Pirate Boat and the Arganzuela Monumental Bridge. So, if you haven't been here yet, join your friends in one of the most fantastic spots in Madrid. As soon as you're done eating at your favorite Tapas spot, get on Spoly and join your friends for another perfect day of skateboarding.