Southbank Skate Space
Southbank Skate Space
Open all day
Monday

24 hours

Tuesday

24 hours

Wednesday

24 hours

Thursday

24 hours

Friday

24 hours

Saturday

24 hours

Sunday

24 hours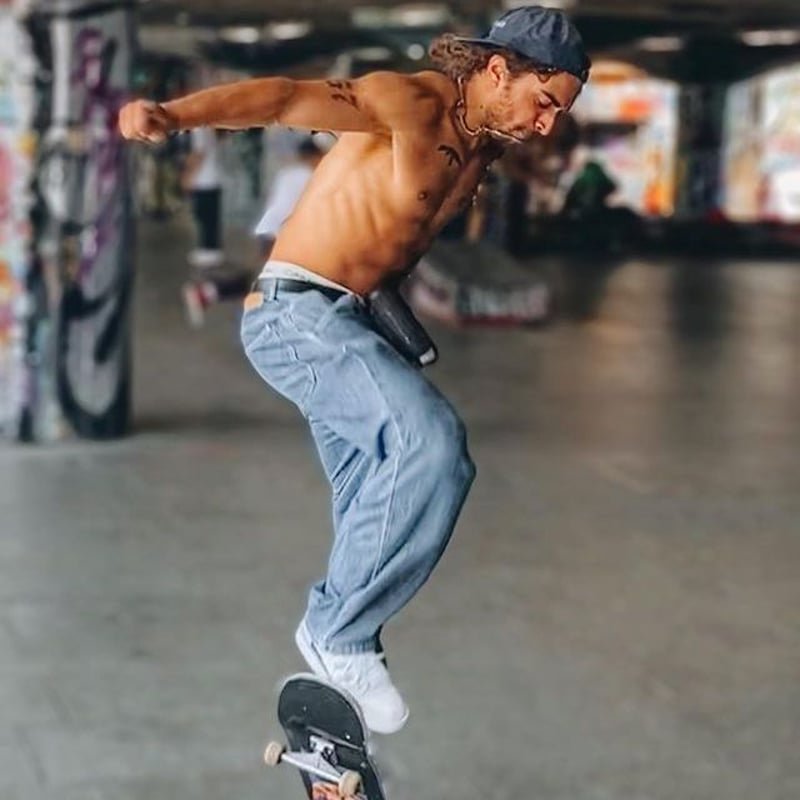 One of the world's longest continually used skate spots
The origins of skateboarding in London can be traced back to a piece of concrete heaven called Southbank Skate Space. This is the birthplace of skateboarding in London and has been a focal point for skateboard culture in London for over 40 years. According to the Southbank Center, that makes it one of the world's longest continually used skate spots. It's even appeared in video games such as Tony Hawk Pro Skater 4. The history of this spot is a decade-long struggle between skateboarders and the building's owners. Which ended in the undercroft being ceded to the skateboarders. Moreover, the skaters were finally accepted as an integral part of the community.
The epicenter for skateboarding in London
It starts out in the late 1960s with the grand opening of the Southbank Centre, a building with peculiar brutalist architecture containing public concert halls and art galleries. However, the building's main entrances were on the bottom floor—an undercroft—led into somewhat complicated elevated walkways that resulted unpopular to the public. Besides, the undercroft was dark, so the space was left mostly unused. That was until the early 1970s when skateboarding spread from Venice Beach to London. Skateboarders found obstacles in that unused space that were ideal for skateboarding. It was always considered a "found space" and "street spot" rather than a skatepark, which is why it was later dubbed Southbank Skate Space. Over the next several years, Southbank became the epicenter for skateboarding in London and even started to gain international recognition. In the 1990s, however, the spot was fenced off and left just short of destroyed. Nonetheless, the skaters used these obstacles as new additions and continued skating undeterred. In the early 2000s, re-development projects closed off large sectors of the skate spot. So in 2013, Southbank Skate Space fell in danger of disappearing for good as the Southbank Centre proposed turning the whole area into a strip mall. Luckily, this led to the formation of Long Live Southbank, a campaign to save the world's longest continually skated street spot. And after an avid legal battle, by 2014, London's original skate spot was saved. Instead, they made their own proposal to restore the sections that hadn't been used since 2004. Then, in July 2019, the legendary skate spot was finally whole again and better than ever.
This truly is street skate heaven
Southbank Skate Space has become a landmark in UK's skate history. But enough about history, what is it about the spot that skaters love so much? In short, this spot is the ultimate street skater's dream. The undercroft's smooth slick floor is interrupted by pillars. The space is partially enclosed by walls covered in graffiti and is illuminated by 24-hour overhead tube lights. As you ride around, you'll find the 7-stair set, many manual pads, grind boxes, and, of course, the famous banks. There are also a few mini ramps, some gnarly inclined ledges perfect for grinding, a rail, and a couple other stair sets. Although there aren't any rules about who can ride here, you won't see a lot of BMXing. This truly is street skate heaven. Being the ideal skate spot that it is, there is no entrance fee and it's open 24/7. Another cool thing about the park is that the entire lower section is fenced off so that the public can stand by safely and watch the skaters do what they love. The place is well-known and has no opening or closing hours, so it's a perfect place to meet up with friends and get to know some of London's die-hard skateboarders.