The Cage Skatepark
The Cage Skatepark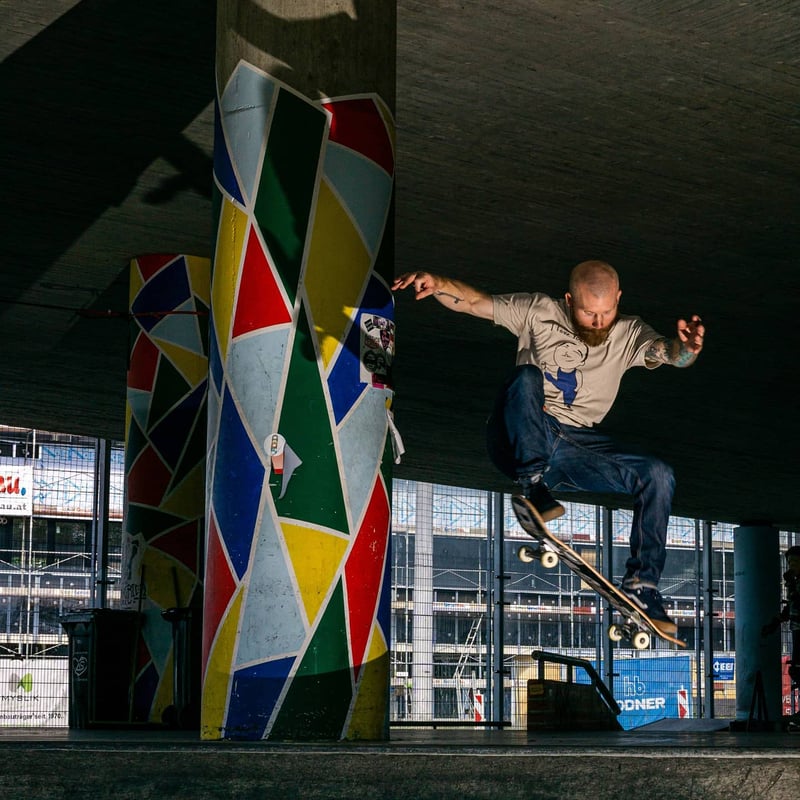 You'll find The Cage Skatepark on the southern outskirts of the beautiful city of Salzburg. This unique skatepark was built under the Hellbrunn Bridge (Hellbrunner Brücke), and like any skatepark built under a bridge, this spot is a thrasher's dream. Building a skatepark underneath a bridge is innovative as it provides 24-hour coverage, allowing you to skate even when it's raining outside. Even though it's covered, it still feels very open since it has no walls; instead, it's closed off using metallic cage walls (hence its name). The park is nestled in a forested area on the outskirts of Salzburg, providing a serene and peaceful atmosphere for skaters away from the hustle and bustle of the city.
"This spot is a thrasher's dream."
In essence, The Cage Skatepark spot is a concrete paradise that offers a vast variety of obstacles. The park occupies an area of approximately 14,100 ft² (1,310 m2) and is mostly painted over with creative graffiti giving it a classic old-school feel. Having been built under a bridge, the skatepark's design creates a flow that allows riders to move seamlessly from one feature to the next without stopping and starting repeatedly. As you enter the park, you start in the street section, where you'll immediately see a gnarly U-shaped quarter pipe on one end of the park. And as you start your run to the other side, you'll have plenty of grind rails of different heights to practice sick grinds on. There are several different funboxes of various sizes—some with grind rails—ledges, ramps, banks, and a three-stair set with a street-style handrail. On the other side of the park, you'll find different-sized quarter pipes that allow riders to catch air and practice their transitions. There is also a massive vert wall that's one of the park's most challenging features and is perfect for riders who want to practice their vert tricks. The park also has two bowls; the central bowl is the heart of the park and is surrounded by ramps. It's a perfect feature for riders who like to flow and transition from the street section into the bowl. The other massive bowl is at the other end of the park. This state-of-the-art facility is easily accessible by public transportation, with several nearby bus stops. The facility is open daily from 9:00 a.m. and closes at 8:00 p.m. in winter (October to March) and at 10:00 p.m. in summer (April to September). The skatepark is entrance free and equipped with lights, allowing for evening sessions. And if you need to use the restroom, you can find it at the car parking lot next door.
"Home to a passionate group of riders."
The Cage Skatepark has a thriving and passionate group of riders who call it home. In addition to its skateboarding features, the skatepark also has a spectator area with benches and picnic tables, making it an excellent place for friends and family to gather and watch the action. Moreover, the park regularly hosts competitions and events throughout the year, including the famous "King of the Cage" event, a multi-discipline contest for skateboarding, BMX, and scooter competitions. Another great thing about the skatepark is that it's close to several other attractions in Salzburg, such as the Mirabell Palace (Schloss Mirabell) and Gardens (Mirabellgarten), great spots to visit for a day out.
Sport

Skateboarding

City

Salzburg

Continent

Europe

Country

Switzerland