Skatepark Blaarmeersen
Skatepark Blaarmeersen
Open all day
Monday

24 hours

Tuesday

24 hours

Wednesday

24 hours

Thursday

24 hours

Friday

24 hours

Saturday

24 hours

Sunday

24 hours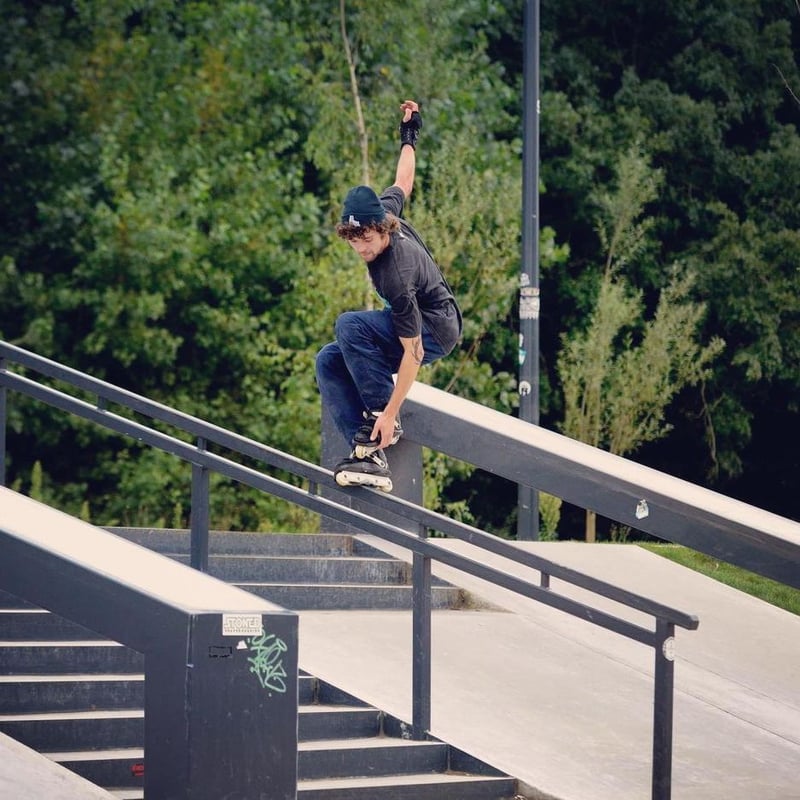 The largest skatepark in Belgium
Skatepark Blaarmeersen is one of the best spots for skateboarding in the city of Ghent, located on the Flemish side of Belgium. It covers an impressive 4000 m², making it the largest skatepark in the country and the third largest in Europe. This massive skatepark is divided into seven areas that will keep you on your toes, and your skill level will determine where you'll spend most of your time. There's so much to skate that one visit won't be enough. And the best thing about it is that it's open to skateboarders, roller bladders, BMXers, and scooters. So, everyone can have fun here together. The only downside is that it's not open 24/7, so you better get all your runs and shots in before 11 pm before the lights turn off.
There's just so much to do if you've got the skills for it
Whether you're a beginner or a pro, you'll find something to skate at Skatepark Blaarmeersen that'll keep you coming back for more. The skatepark is made up of seven different areas. Starting with the beginner area, known as the Kiddy Bowl. This short mini bowl is ideal for young kids and beginner-level skaters to learn how to drop in safely and make transitions. There are two volcanos in the center of the kiddy bowl (one of them with a flat top) and a grind rail. Now, if you've moved on from being a beginner to an intermediate or advanced skater, the Street Park, Street Plaza, and Plaza are where you'll want to be. These areas, although separated, are interconnected by a fun combination of huge grass gaps, rails over the gaps, kinked handrails, hubbas, inclined benches, staircases with handrails, and kicker ramps. In the center of each of these sectors, you'll find a pyramidal fun box, a set of stacked manual pads, or a grindable spine. This park is so diverse, and there's just so much to do if you've got the skills for it. The next area is called the Roller Derby Zone. This oval track is set up so that 14 people can speed race simultaneously around the track. Plus, the track doubles as the perfect flat ground for skating when there aren't races going on. Next to the Roller Derby, but in the same area, there is also a long quarter pipe where you can practice stalls or dropping in. Even if you're not into skating or BMXing, you can still find something fun to do at the Free Running Zone. This area is the perfect spot to hone your Parkour skills. It's a series of obstacles, including walls, ledges, and a diverse jungle gym. And last but not least is the Bowling Alley. If you'd rather have a chill bowling match with your friends, this bowling alley is your spot.
Well-designed
Belgium's largest skatepark certainly will not disappoint in any way. Skatepark Blaarmeersen is a well-designed and clean skatepark with no graffiti allowed. Plenty of competitions occur here over the year besides workshops, courses, and lessons. Nearby the skatepark, there are picnic tables, bicycle racks, sanitary facilities, and a beautiful lake that you can swim in when the weather's warm. There is a lot to do at this skatepark and many new friends to make, so you can't miss out on an opportunity to skate there.