Skatepark A8
Skatepark A8
Open all day
Monday

24 hours

Tuesday

24 hours

Wednesday

24 hours

Thursday

24 hours

Friday

24 hours

Saturday

24 hours

Sunday

24 hours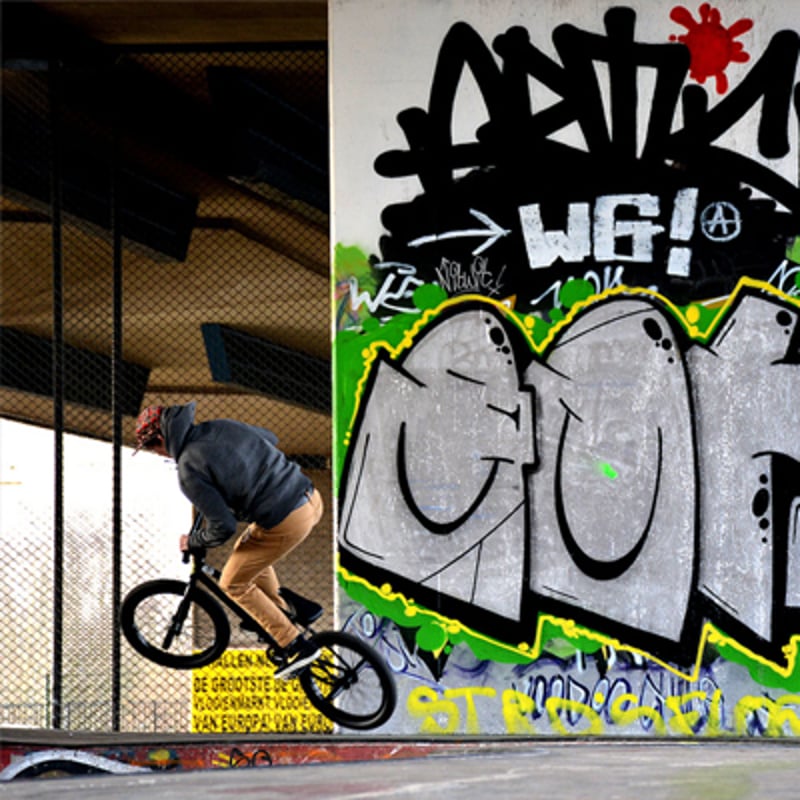 A covered skatepark in a graffiti-allowed zone
Are you looking for an awesome skatepark to go skateboarding, inline skating or BMX-biking that is close to Amsterdam? We've got the perfect spot for you. Just outside of Amsterdam, in Zaandam, there is a covered skatepark in a graffiti-allowed zone. That's right, that means that not only can you go skate with your friends free of cost, but you take some cans to spray-paint your tags on the walls too. As you might have guessed, this concrete park is absolutely covered in graffiti, making it an ideal place to get that old-school feel that you need and love in your shots.
Without a doubt, the unique thing about this park is that it has been built underneath highway A8 in Koog aan de Zaan; hence, the name, Skatepark A8. The overpass covers the whole length of the park, making it possible to ride on both sunny and rainy days. There is plenty of natural light during the days, and the park's lights come on at night so that you can skate worry-free at any time. Although little might be known about this park's history, the fact is that it has been around for quite a while. We can trace its origin back to the late '80s and early '90s when the municipality of Zaanstad placed some ramps for the local skaters in town.
Skatepark A8 is built underneath a bridge
Later, as part of a larger architectural project, a cement park was put in its place around 2005; and in 2012, after some finishing touches, we were left with the park which we know and love today. The fact that the skatepark was built underneath a bridge not only gives it a peculiar urban look, but it also defines it. The width of the park is the same as the width of the overpass; therefore, the skatepark is longer than it is wide. However, the lengthiness of the park is ideal for long runs; and you will not be disappointed by the amount and obstacles that this spot has to offer. Skatepark A8 is essentially split into two parts: there is a large bowl—one of the largest in the Netherlands—at one end; and a lengthy street section next to it. When you transition from the bowl into the park section, you will find everything you expect to see at a top-notch skatepark.
Here, you are only limited by your own creativity
There is a mini half-pipe, plenty of quarter pipes, several flat rails about knee-height, and, interestingly, the pillars holding up the overpass have been turned in to tall vert ramps that are perfect for wallrides. There are two notable funboxes, one of them leads you into a set of stairs with a handrail. Other common park obstacles include a pyramid, drop-ins, and curbs. Here, you are only limited by your own creativity. Now that you know everything that this skatepark has to offer, would it be hard to believe that it won 'the IV European prize for urban public space' back in 2006? This skatepark isn't just a one-of-a-kind hotspot to practice skateboarding, inline skating and BMX-biking, it's a place where friends get together, where you can make new friends, but, overall, it's a place where you can go to have fun!