The Beast Skatepark
The Beast Skatepark
Opens at 09:00
Monday

09:00
-
22:00

Tuesday

09:00
-
22:00

Wednesday

09:00
-
22:00

Thursday

09:00
-
22:00

Friday

09:00
-
22:00

Saturday

09:00
-
22:00

Sunday

09:00
-
22:00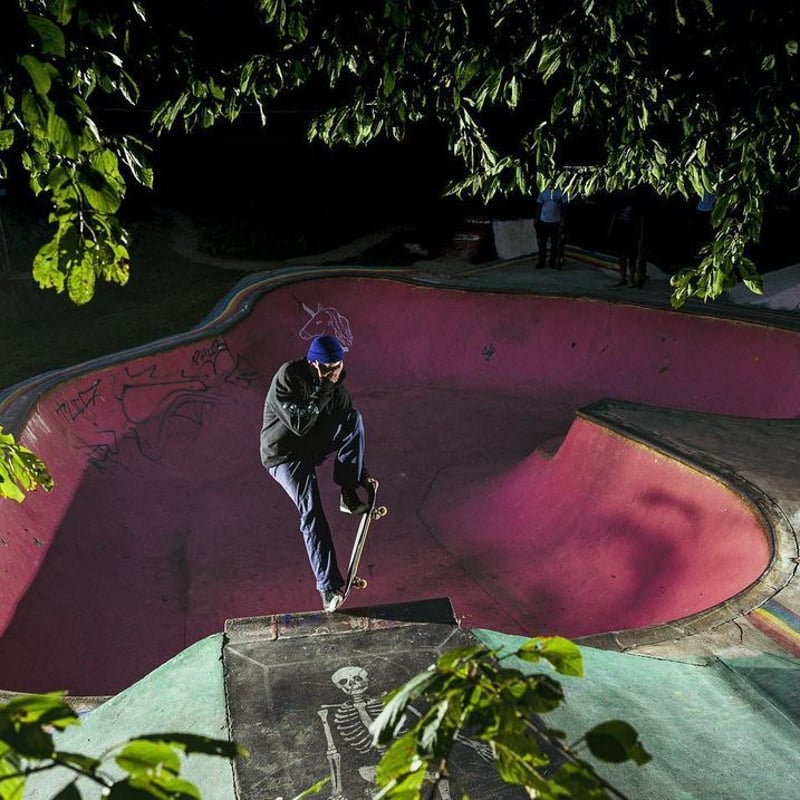 Built with the locals
Creating a community skatepark can be an incredibly rewarding experience for everyone involved. It provides the local skateboarding community with a space that reflects their unique style and culture while bringing people together to work towards a common goal. The Beast Skatepark is a great example of this. It was built through the collaboration of the local community and has since become a popular destination for skaters, BMXers, and other riders.
A DIY skatepark
The story of The Beast Skatepark began in 2008 when an old soccer stadium, Stadionbrache Hardturm, was demolished, leaving behind over 3 hectares of land. A local organization, Stadionbrache Hardturm, decided to use the land to build several amenities for the local community, including a DIY skatepark. The organization worked with the skateboarding community to plan and construct the skatepark, with everyone pitching in to dig and lay the concrete. The resulting skatepark is now considered an art project, as it is a functional skate spot and a "skateable art sculpture."
The Beast Skatepark is a concrete skatepark in the southeast corner of the Stadionbrache Hardturm area. It started as a single quarter pipe in 2010 and has since grown to become a favorite spot for local skaters. The skatepark features two bowls, the main bowl resembling a backyard pool and perfect for carving, grinding, and catching some air. The bowl has a wallride and concrete coping, making it a challenging but fun feature for more experienced skaters. The second bowl is a little less steep and has a spine for practicing transitions. Additionally, the skatepark has several street-style banks, curbs, a double-sided ramp, and two gnarly quarter pipes.
It is located next to the Sportweg tram stop, making it easy for anyone to visit. The skatepark is open daily from 9 a.m. to 10 p.m. and has generated-powered lighting, allowing skaters to shred even at night. The bowls are flanked by self-made seating and tables made of pallets and old skateboard decks that give skaters a place to rest and hang out between sessions. The park has also become a favorite spot for other riders, including BMXers, in-line skaters, and scooters.
The Beast Skatepark is a community hub
The Beast Skatepark is more than just a place to skate; it's a community hub. It has its crew of regulars who gather to hang out, share skills, and meet new people. The gardens surrounding the skatepark offer a respite from the city and provide a space for people to relax and enjoy nature. The community has also built other amenities in the surrounding areas, including a pizza oven, a boulder cube, and lunch tables. This has turned this skatepark into a place where people from all walks of life can come together and enjoy the outdoors.
As the skatepark has grown in popularity, it has become a symbol of the community's commitment to sustainable living and preserving green spaces in urban areas. The skatepark has also become a source of pride for the local community, who take ownership of the space and work together to keep it clean and well-maintained.
The Beast Skatepark is an excellent example of what can be achieved when a community comes together to create something unique. It provides a space for local skaters and other riders to practice their skills and hang out with friends while bringing people together to work towards a common goal.