Mega Skatepark Villa Olimpica
Mega Skatepark Villa Olimpica
Open all day
Monday

24 hours

Tuesday

24 hours

Wednesday

24 hours

Thursday

24 hours

Friday

24 hours

Saturday

24 hours

Sunday

24 hours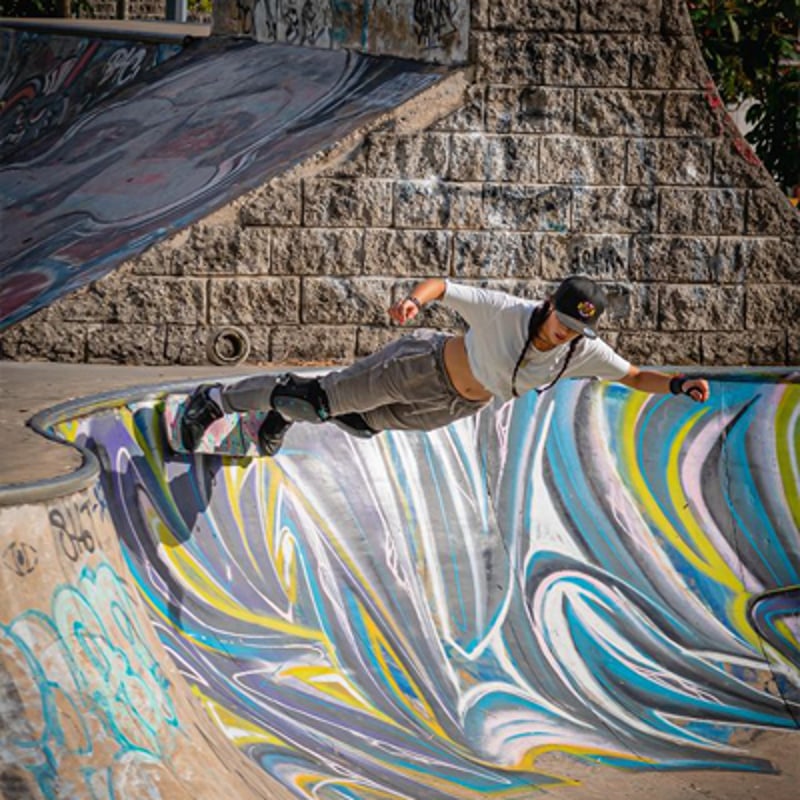 Go to
Mega Skatepark Villa Olimpica
The largest skatepark in Colombia
If there's anything that always brings people closer together, it's skateparks. So, when then the Colombian government saw a chance to make people happy and improve their community, they took it. In 2015, the largest skatepark in Colombia, the Mega Skatepark Villa Olímpica, was inaugurated in the beautiful City of Pereira. This place gave the kids in town a much-needed place to improve their skills, get outside and hang out with their friends. Thanks to the efforts invested in this project, people of all ages can now ride their boards, skates or bikes at this impressive Colombian skatepark.
Can you just imagine shredding this huge concrete skatepark in a city surrounded by beautiful coffee-grown mountains? What a privilege! They really had everybody in mind when building this park. With an area of approximately 6700 m² (72,000 ft²), this is certainly Colombia's largest skatepark and one of the most complete in all of South America. And the best part about it is that skateboarders, roller-skaters, scooters and BMX-bikers can all ride and enjoy the park together. The colorful graffiti on the walls and the good vibes will make you feel right at home. Mega Skatepark Villa Olímpica is a great example of how skaters and bikers can share one spot and still respect and look out for each other.
Experience how skaters and bikers look out for each other
If you've got the courage and the skill, drop-in on the huge 4 m (13 ft) tall half-pipe; but remember to bring a helmet for this one because you're going to catch some serious air. Next to this beast, there is a mini half-pipe with an added extension on it and metal copings. Besides some additional banks and rails, the park section has a couple of highly venerated bowls for you to shred. One of them is designed like an old-school backyard pool while the other is more like a deep snake run. However, if you prefer street-style, there are several different sets of stairs going down a hillside. Each flight of stairs has either rails, ledges or both going down them; some rails are straight while others are kinked. The diversity of gaps and stairs, ledges and rails available give this park a unique urbanistic feel. A couple of the 10-stair sets will definitely get your adrenaline pumping. Beyond that, there are also several boxes and manual pads around the skatepark. And, as if that weren't enough, next to the skatepark there is a dirt BMX course for the bikers who love riding fast and getting serious air. Overall, there's a lot of variety here and options to choose from. The skatepark is big enough that it'll have you skating or biking for hours.
The skating vibe at Mega Skatepark Villa Olimpica is amazing
Shortly after this skatepark was inaugurated it quickly turned into one of the country's best spots. And it's easy to see why: it's a great park in a wonderful city—with an amazing vibe. By the way, did I mention the beautiful weather? This place has so much to offer that it's no wonder people from all over travel here to test their skills. If you're interested too—learn some Spanish, grab your gear, and come join the other hundreds of skaters and bikers that visit this awesome skatepark.