Grato Bowl
Grato Bowl
Open all day
Monday

24 hours

Tuesday

24 hours

Wednesday

24 hours

Thursday

24 hours

Friday

24 hours

Saturday

24 hours

Sunday

24 hours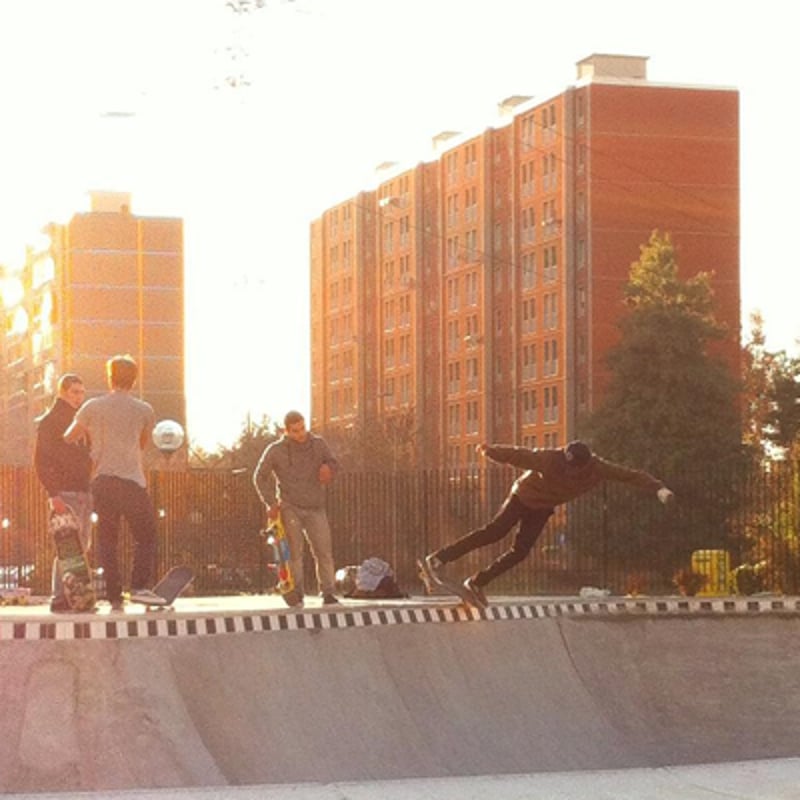 Italy's first ever skatepark
If you're old-school at heart and can't get enough of backyard pools, this is definitely the skatepark for you. Located in the south of the beautiful city of Milan, there is a massive bowl waiting for you and your friends to skate and ride! This Italian city is known as the fashion capital of the world, but if you travel to its southern outskirts, you will find the Grato Bowl, a concrete paradise where people from all over get together to rip and catch air. Over two decades ago, in its place laid Italy's first ever skatepark.
Grato Bowl keeps the skateboard culture alive
The newly renovated skatepark was inaugurated in 2015, and people love it. It definitely keeps the history of the place going and skateboard culture alive. The bowl was constructed thanks to the combined efforts of the City of Milan alongside ASD Milano Skateboarding and other important members of the community of Gratosoglio. This is just another example of what can be achieved when the city and the skateboarding community work together to create something really incredible. By renovating one of Italy's oldest skateparks, they brought the place back to life, added to the city's culture and gave the locals a place to practice their favorite sports. Thanks to their vision we now have this amazing bowl to shred.
An original old-school look and feel
This skatepark may not include a vert or street section, but it takes skateboarding back to its roots: the pool. The pool is an essential part of not only skateboarding but of skating and BMX culture too. Which is perfect because anybody, regardless of the sport they practice, can ride here. The park has a unique combi-bowl shape with concrete copings. It's a huge bowl, and its edges are outlined with black and white pool tiles, giving it an original old-school look and feel. This bowl was built for getting speed and catching air. Skateboarders designed the shape of the bowl for skateboarders and other extreme sports enthusiasts. So, don't be afraid to drop in and catch some air or learn a new trick or two. Take your camera and try to get some great shots of a blunt to fakie or catch some speed to land the perfect frontside air. This awesome skatepark has no entry fee, and is open 24 hours a day. There may only be enough room for a couple of people to shred at the same time but that's never an issue here because everybody is respectful and looks out for each other. Everyone will get their chance to show Italy's famous Grato Bowl what they're made of. The bowl certainly meets skaters' highest expectations so far.
Be a part of this skatepark's history
It's a great place to spend some quality time with friends outdoors. The skatepark itself is surrounded by playgrounds for kids, trees and lots wide open green spaces. It's not just a place to skate or bike—people come here to walk, read or just spend time outside. If you're ever in town, bring your board, skates or bike with you, "spoly" your friends and don't miss out on your chance to be a part of this skatepark's history.