Spring Skatepark
Spring Skatepark
Open until 21:00
Monday

10:00
-
21:00

Tuesday

Closed

Wednesday

10:00
-
21:00

Thursday

10:00
-
21:00

Friday

10:00
-
22:00

Saturday

08:00
-
22:00

Sunday

10:00
-
21:00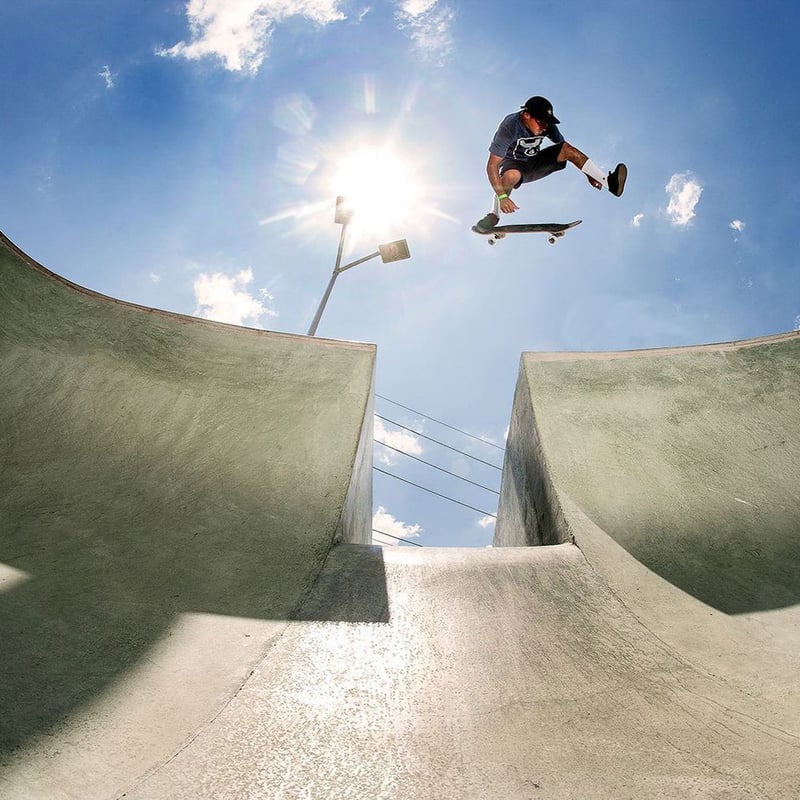 Spring Skatepark is the largest of all skate spots in North America
When they say "everything's bigger in Texas" they're not kidding. Everything is bigger in the Lone Star State, and that goes for this impressive skatepark as well. The North Houston Skatepark —better known as Spring Skatepark— is the largest of all skate spots in North America and the second largest in the world. The decision to build this awesome skatepark came after the city asked local high school students one question: what they would like to see in their community.
The answer was clear, a skatepark. Thus, the Seattle-based company, Grindline, was hired to design and build the park for a whopping cost of 5.5 million dollars. With this kind of budget, you can be sure that this skatepark will satisfy even your highest expectations. The park opened in the summer of 2014 and has since had a constant inflow of skaters from all around the world. If you ever get the chance to visit this skatepark, get ready to be mind-blown. As you enter through the armadillo gates, you find yourself facing a 76,000 square feet concrete paradise. This park has everything that you could dream of and more. The street course has several different stairs sets with handrails and ledges for you to grind. There are also boxes, quarter pipes, ramps, manual pads, and even a nessy. In the middle of the street course, there is an iconic Texas star —the Lone Star— which also serves as an awesome five-sided pyramid.
The Lone Star serves as an awesome five-sided pyramid
If you're more into the park, you can easily transition into one of the many bowls. This park includes an unbelievable 20 ft diameter full pipe in the middle of a Texas-shaped bowl. You'll certainly need skills to skate this competition-sized bowl. Extensions have been added to it, forming a 12.5 ft and a 16 ft vert. The copings of the pools are mostly made of steel but include concrete in some areas. Besides the Texas bowl, there is a smaller flow bowl with a spine in the center of it, a keyhole bowl, and a couple of combi bowls. And if that's not enough for you, there is a unique skateable lazy river, plus a snake run that surrounds most of the park. Don't be afraid to test your skills, this skatepark has a lot to offer, whether you're a beginner or a pro. The city has promised to keep the Spring Skatepark admission-free but it does close every night, and it reopens every morning; so, be sure to check out the opening hours to make the most of your time. Although the park has lights to allow you to skate at night, it isn't covered which means you'll need to keep an eye on the weather forecast too. Now, unfortunately for you BMX riders, bikes are not allowed in the skatepark for safety reasons. But don't feel discouraged, plans to build a BMX park near the skatepark have been discussed.
An admirable skatepark
Thanks to great planning and foresight, this skatepark is totally wheelchair accessible. Moreover, it also has a special-needs park for everybody and anybody to enjoy. This way, if you are with children who prefer something more serene, they can enjoy walking around green hillsides, learn to identify animal tracks embedded in the sidewalks or even fall in love with the butterfly garden. This place may have once been a useless barren plot of land, but now it's an admirable skatepark surrounded by over 200 trees and 20,000 plants and shrubs.