Skatepark da Maia
Skatepark da Maia
Open all day
Monday

24 hours

Tuesday

24 hours

Wednesday

24 hours

Thursday

24 hours

Friday

24 hours

Saturday

24 hours

Sunday

24 hours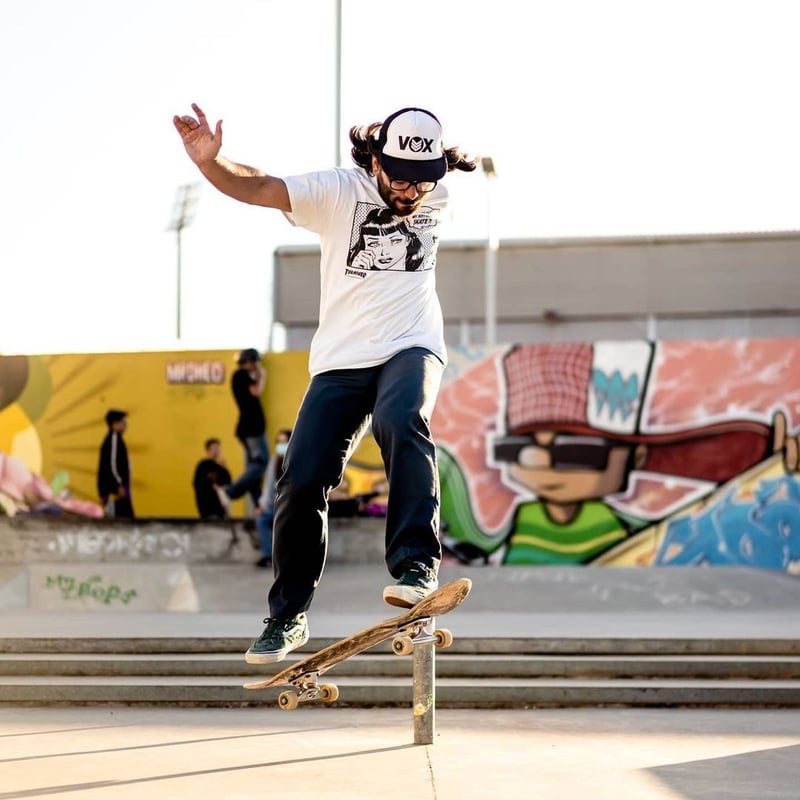 A must-visit destination for skaters and riders alike
Skateboarding, in-line skating, scootering, and BMXing have been steadily gaining popularity over the years, and Portugal is no exception. Skatepark da Maia, located in the city of Maia, just 20 minutes from the center of Porto, is a must-visit destination for skaters and riders alike. This next-level skatepark is a favorite among local skateboarders and visitors from around the world. It's one of Porto's most popular and well-known skateparks. With a total area of approximately 21,500 ft2 (2,000 m2), the park is perfectly integrated into the city and allows for simultaneous use by up to 100 people. It's also open 24 hours a day and is admission free, with lights allowing you to ride at night.
Any skater will tell you that the street is "the essence" of skateboarding, and Skatepark da Maia did an excellent job constructing a superb street section. The massive 19,400 ft2 (1,800 m2) street section is the largest in the park and is loaded with obstacles, including two stair sets lined up back-to-back, each with a handrail and ledges, tons of grindable curbs of different heights, ledges, banks, and some low-height grind rails. Plus, half pyramids with and without handrails and ledges, a variety of quarter pipes, launch ramps, and a gnarly volcano in the middle of the street section. The street section is perfect for getting technical and dialing in those tricky tricks.
The bowl section of Skatepark da Maia is also impressive, with a diameter of 43 ft (13 m) and a depth of 8.2 ft (2.5 m). The bowl is perfect for skateboarders who enjoy carving and catching some air. It includes coping, allowing for smooth grinds. If you're into skating park-style, this is the spot for you. One of the best aspects of this skatepark is the smooth concrete, making everything better. And, yes, you can expect to find some old-school thrasher graffiti art, making it a perfect spot for some killer video clips
Skatepark da Maia is located in the midst of forests, meadows, and lakes
But even if you don't skate or ride, Skatepark da Maia is a great destination. It was built in the Parque Central da Maia, which is a large public park that harmonizes with the surroundings, paths, and green spaces of the park. Parque Central da Maia features a variety of natural and landscaped areas, including forests, meadows, and lakes. The park is also home to several cultural and educational institutions, such as the Maia Zoo and the Maia Welcome Center, which provides information about the city's history and attractions. So, even if you don't skate or just want to walk around for a while, Parque Central da Maia is a wonderful destination for anyone looking to enjoy the outdoors and take in the natural beauty of this region of Portugal.
The bottom line is this: if you're a skater in Porto, you simply must hit up Skatepark da Maia. With its impressive size, unique design, and range of obstacles, this skatepark offers something for everyone. Whether you skate or ride, this is the ultimate spot to catch some air, pull off some gnarly tricks, and hang with other like-minded shredders. So, grab your board, skates, scooter, or bike, head on over, and get ready to shred!